Eternal Voyages
Digital Illustration and Communication design for Pafos2017 Cultural Capital of Europe.
Commissioned work for Pafos2017 Cultural Capital of Europe's main summer event: "Eternal Voyages".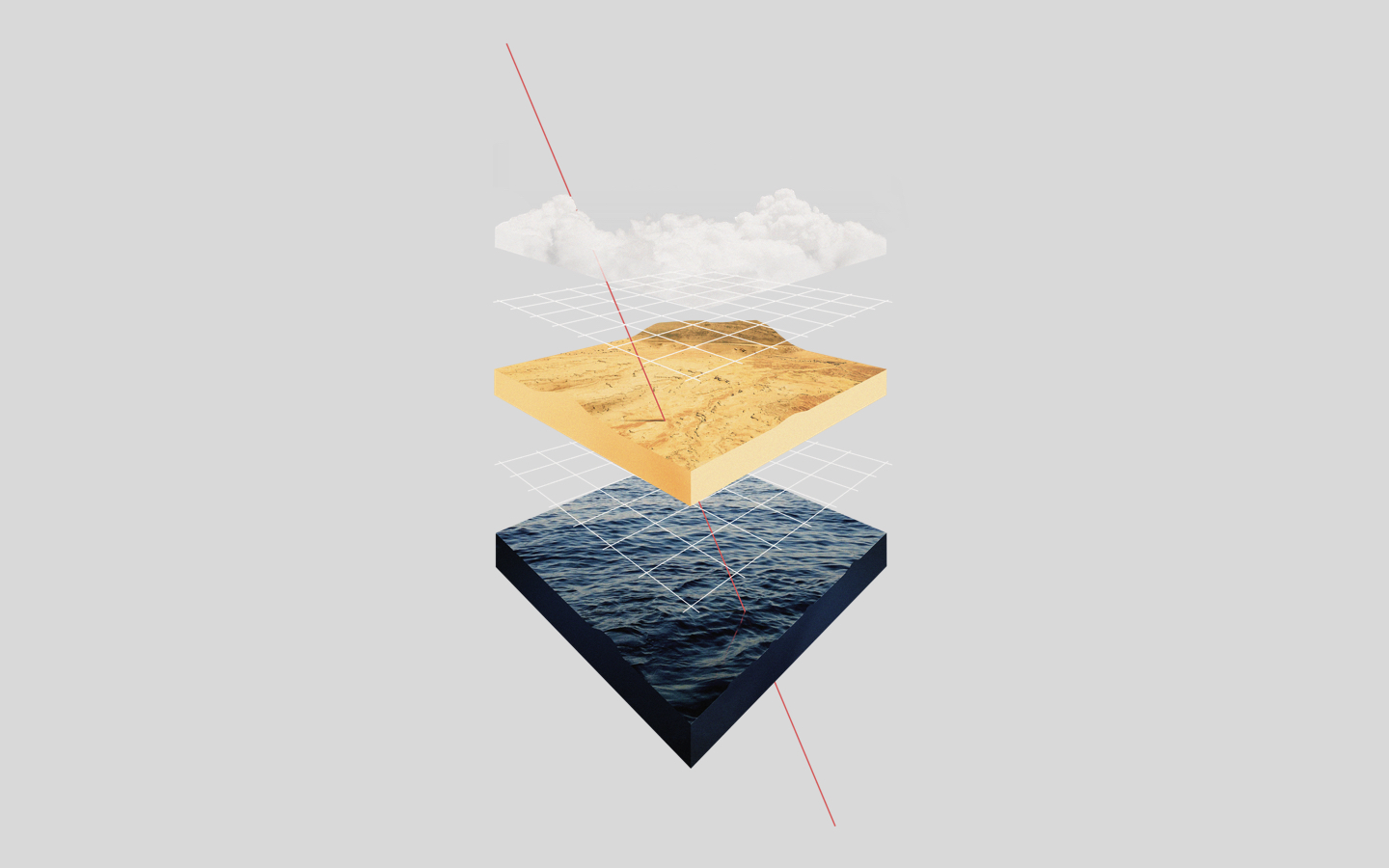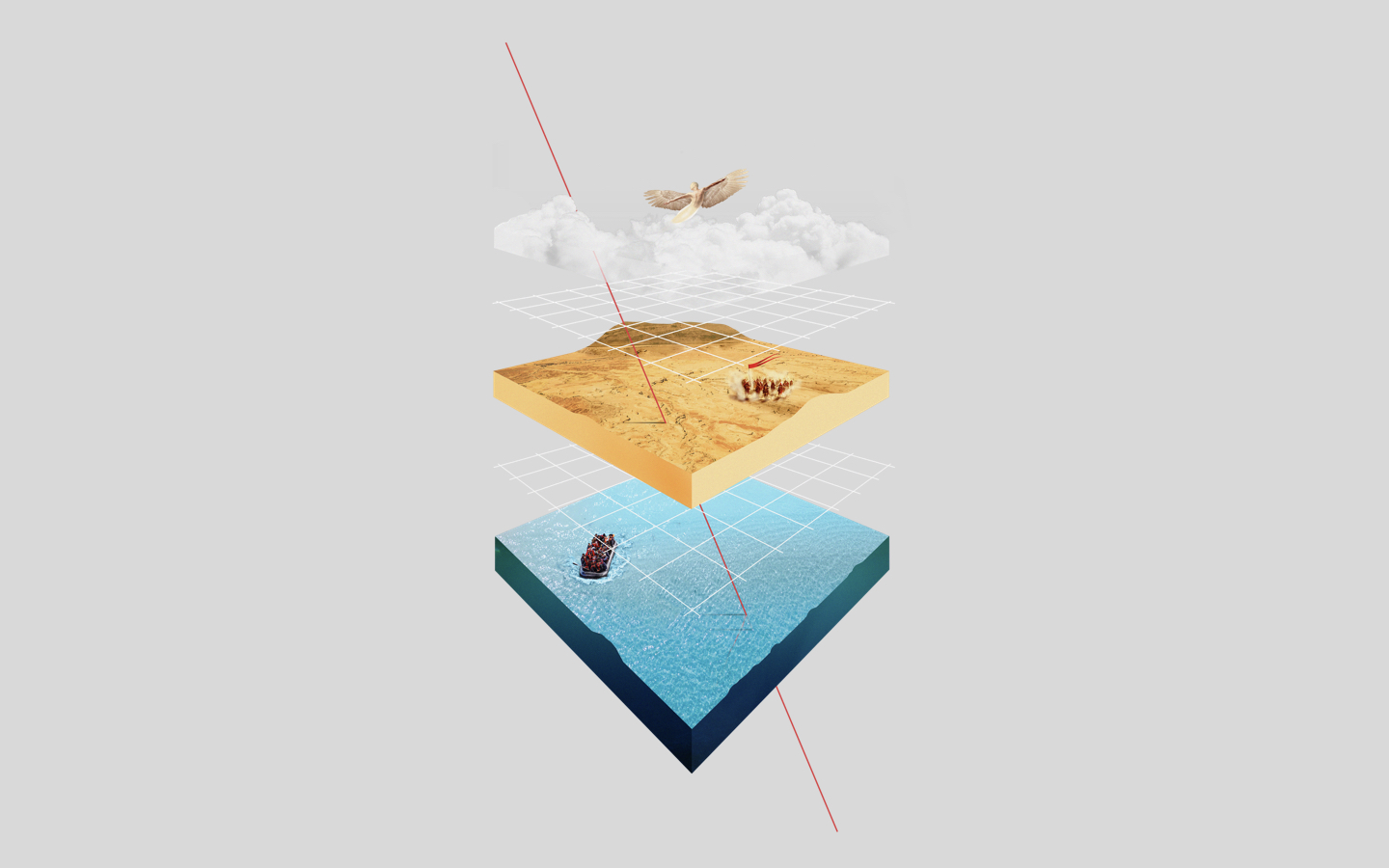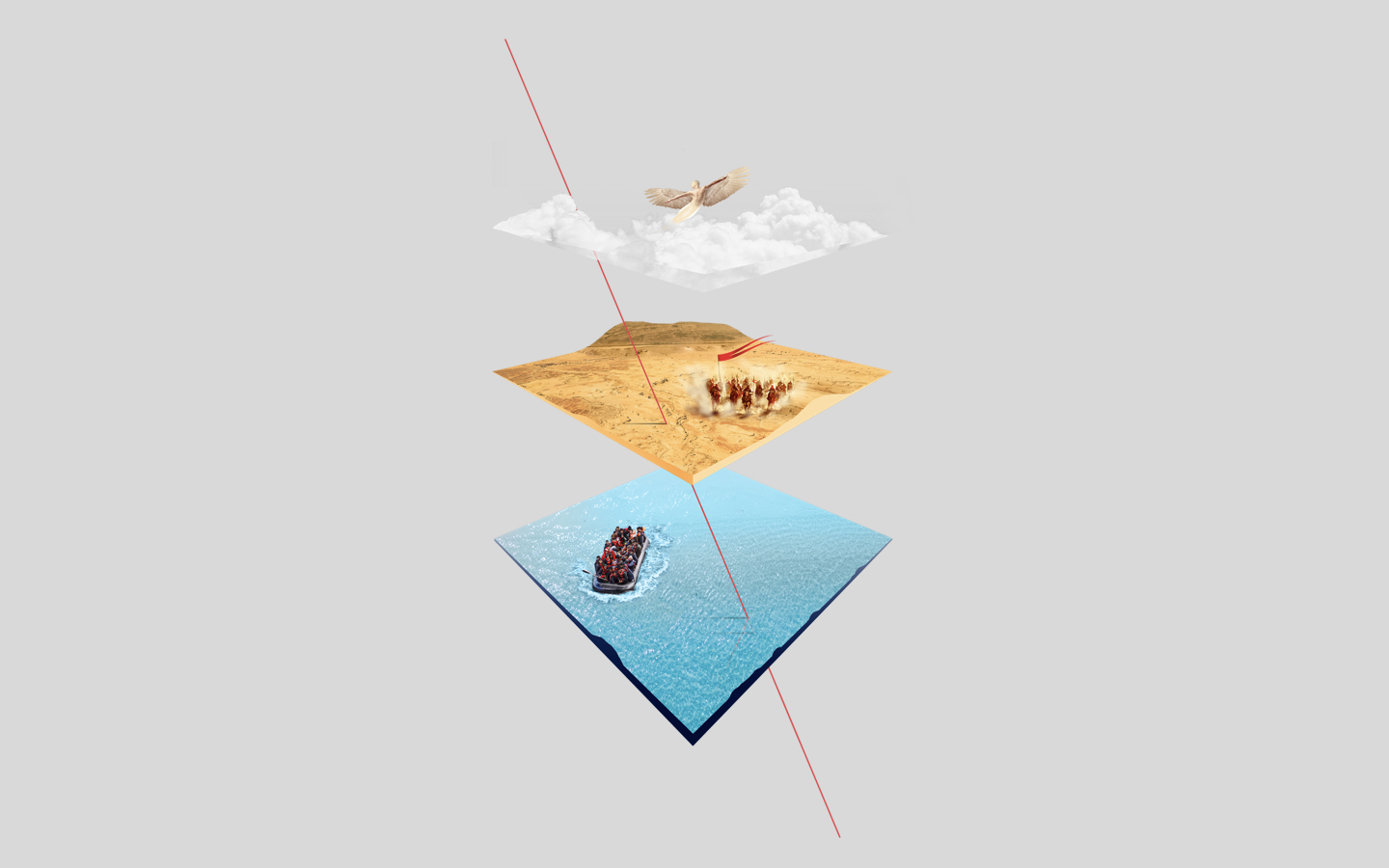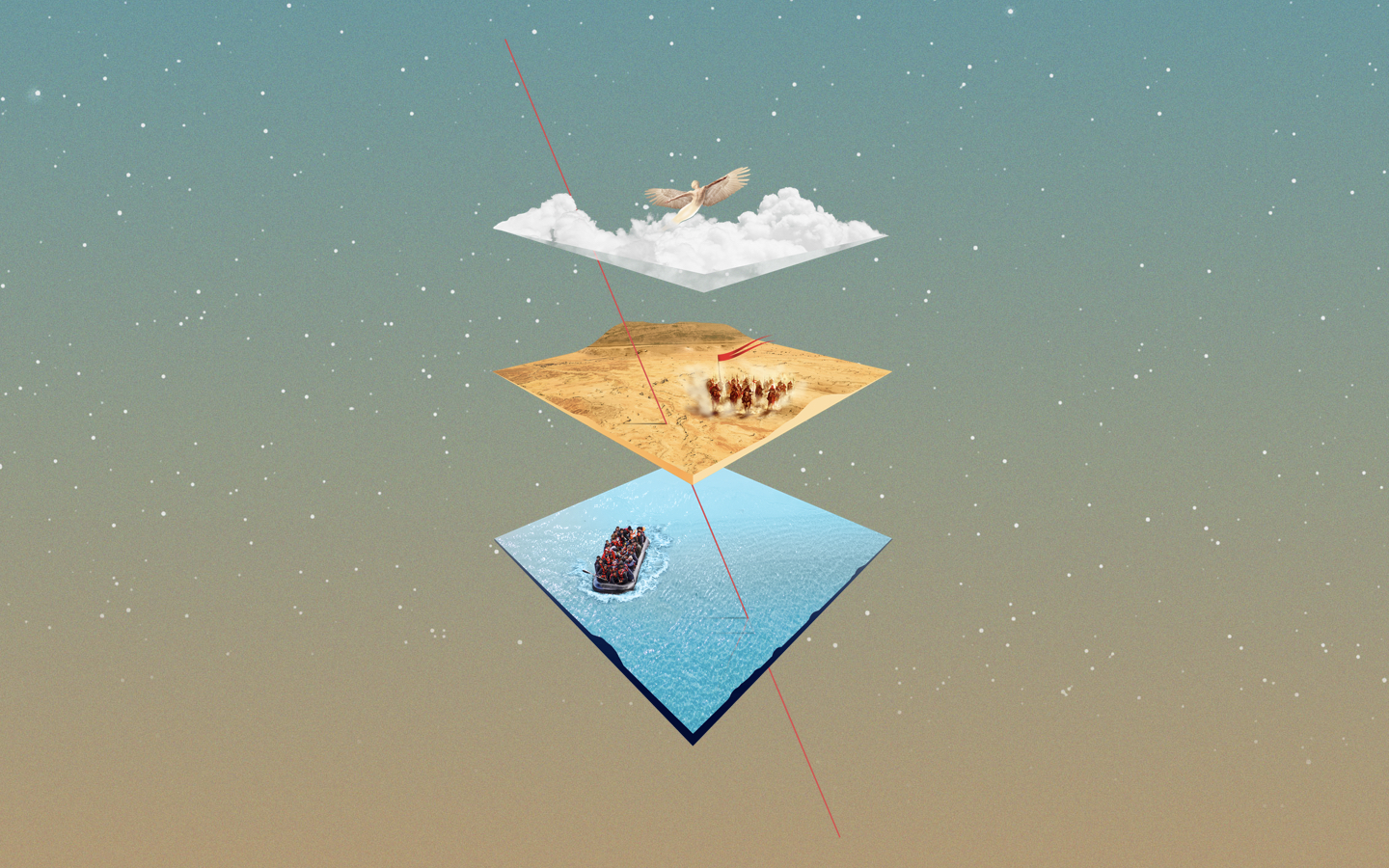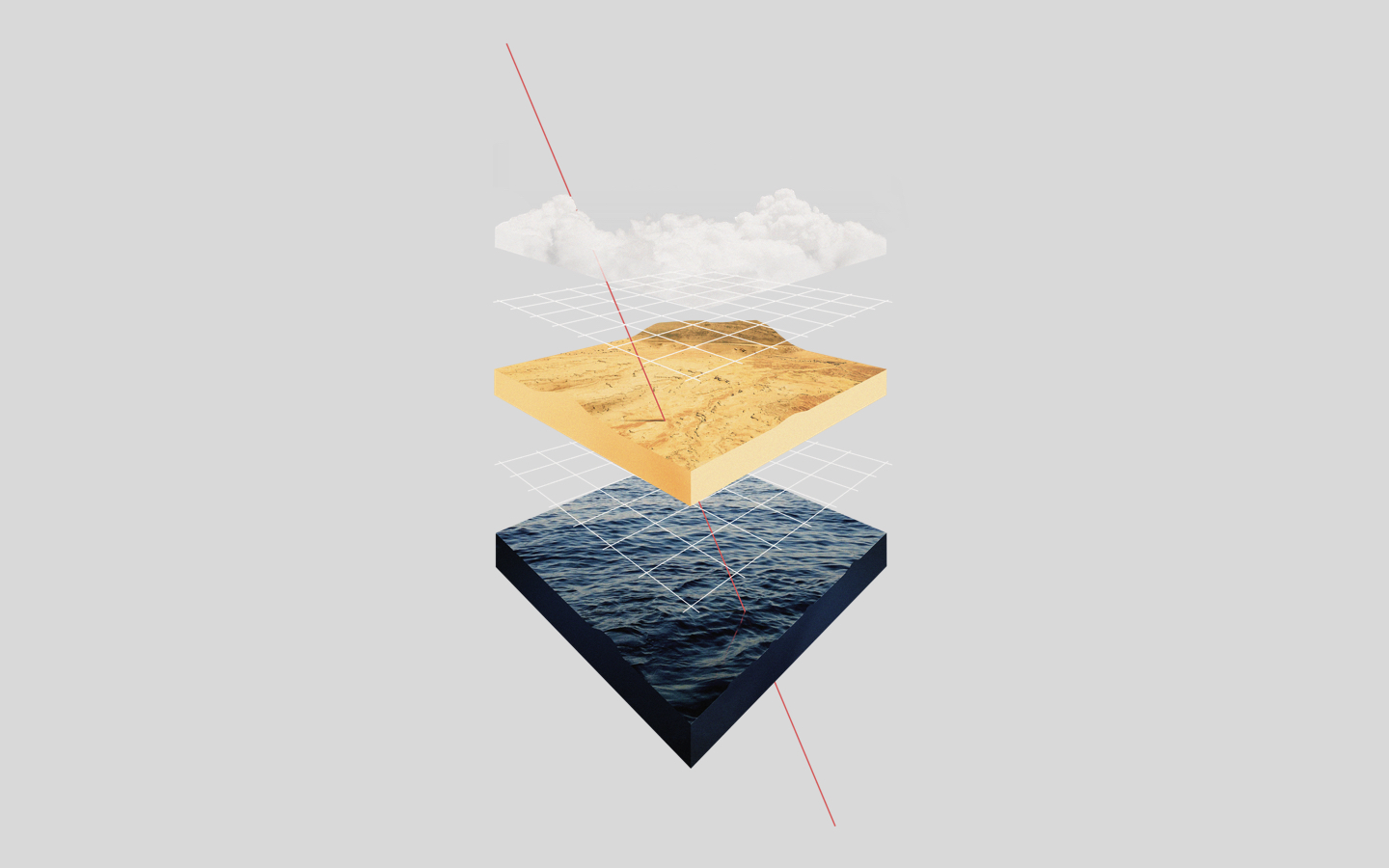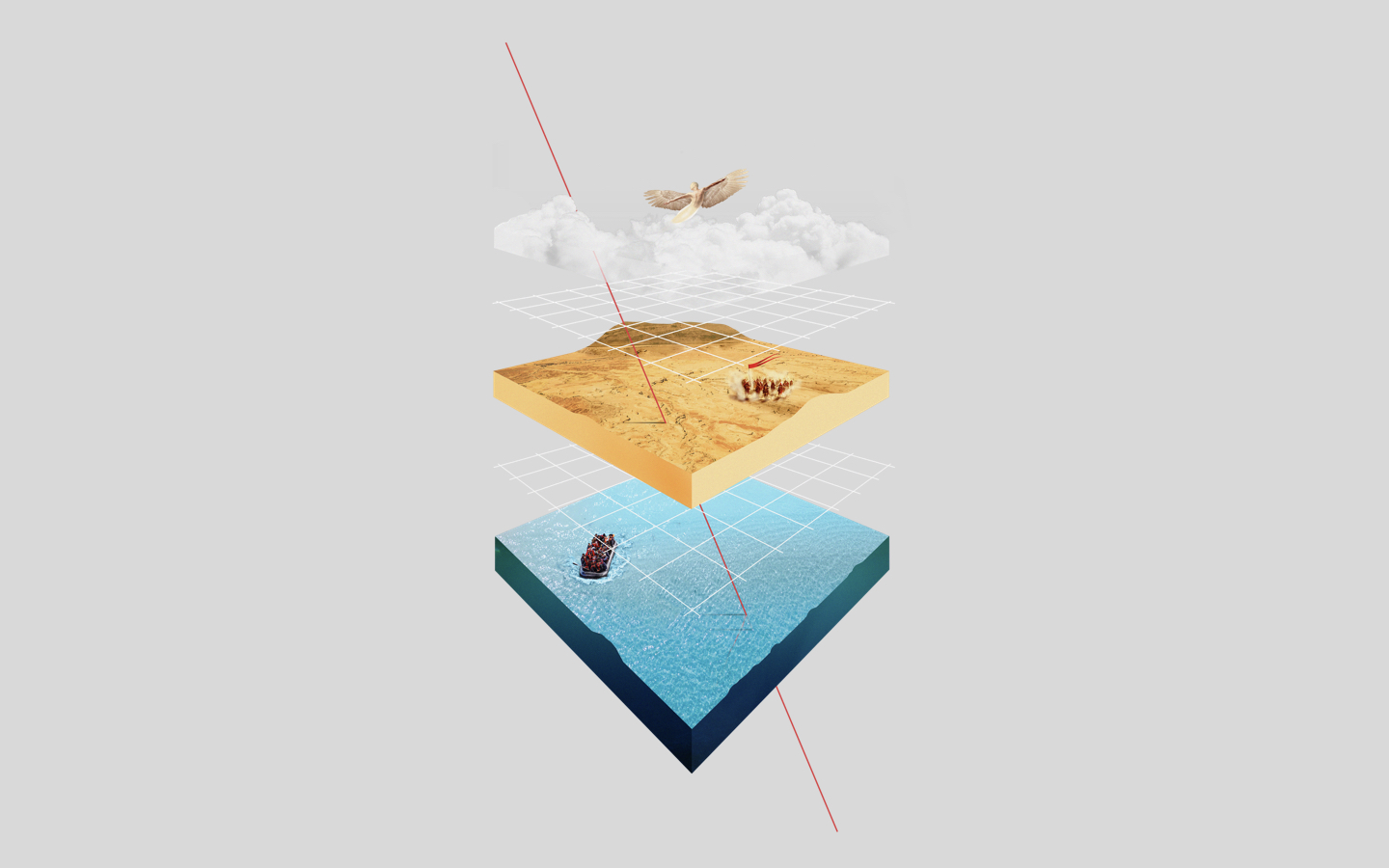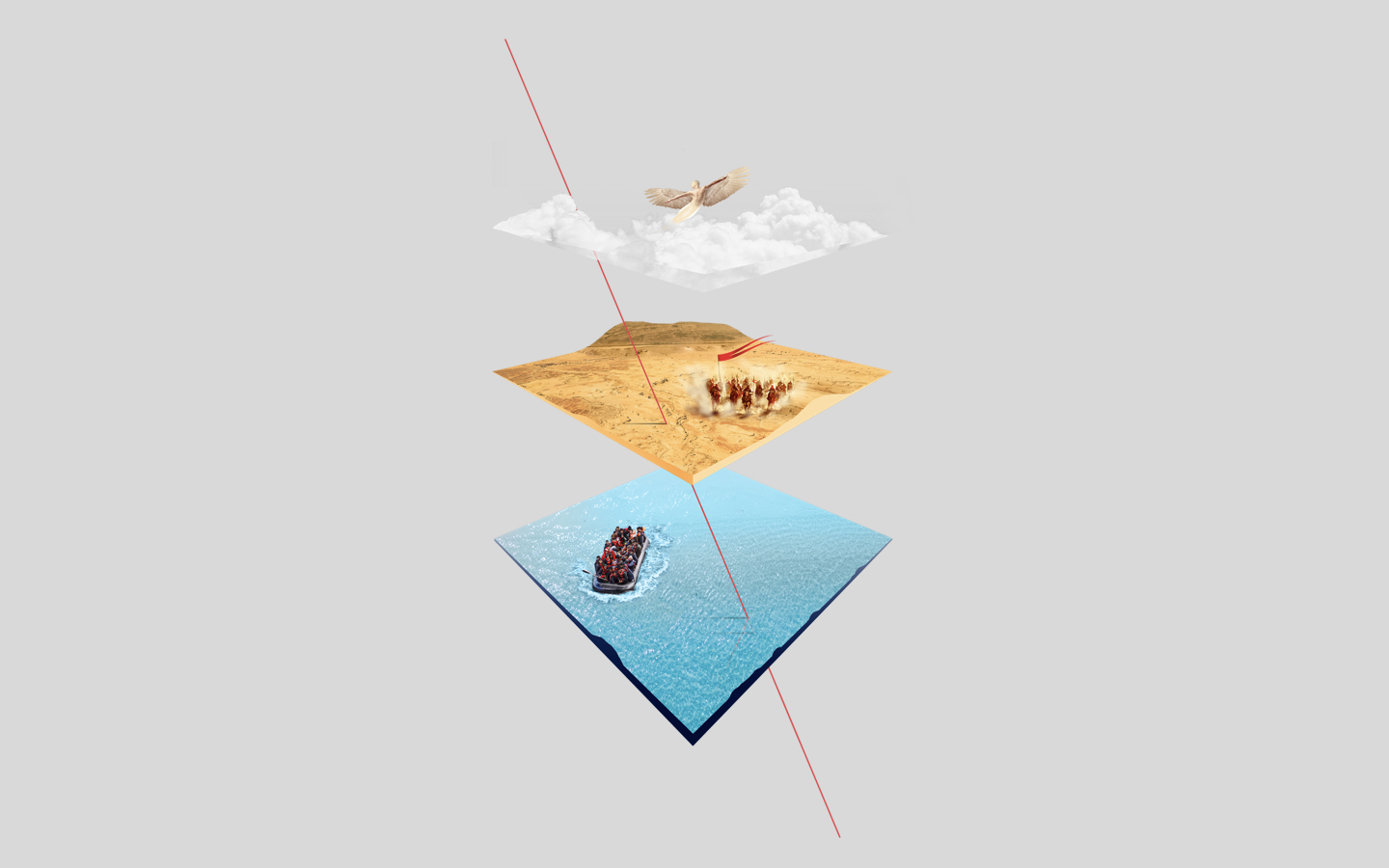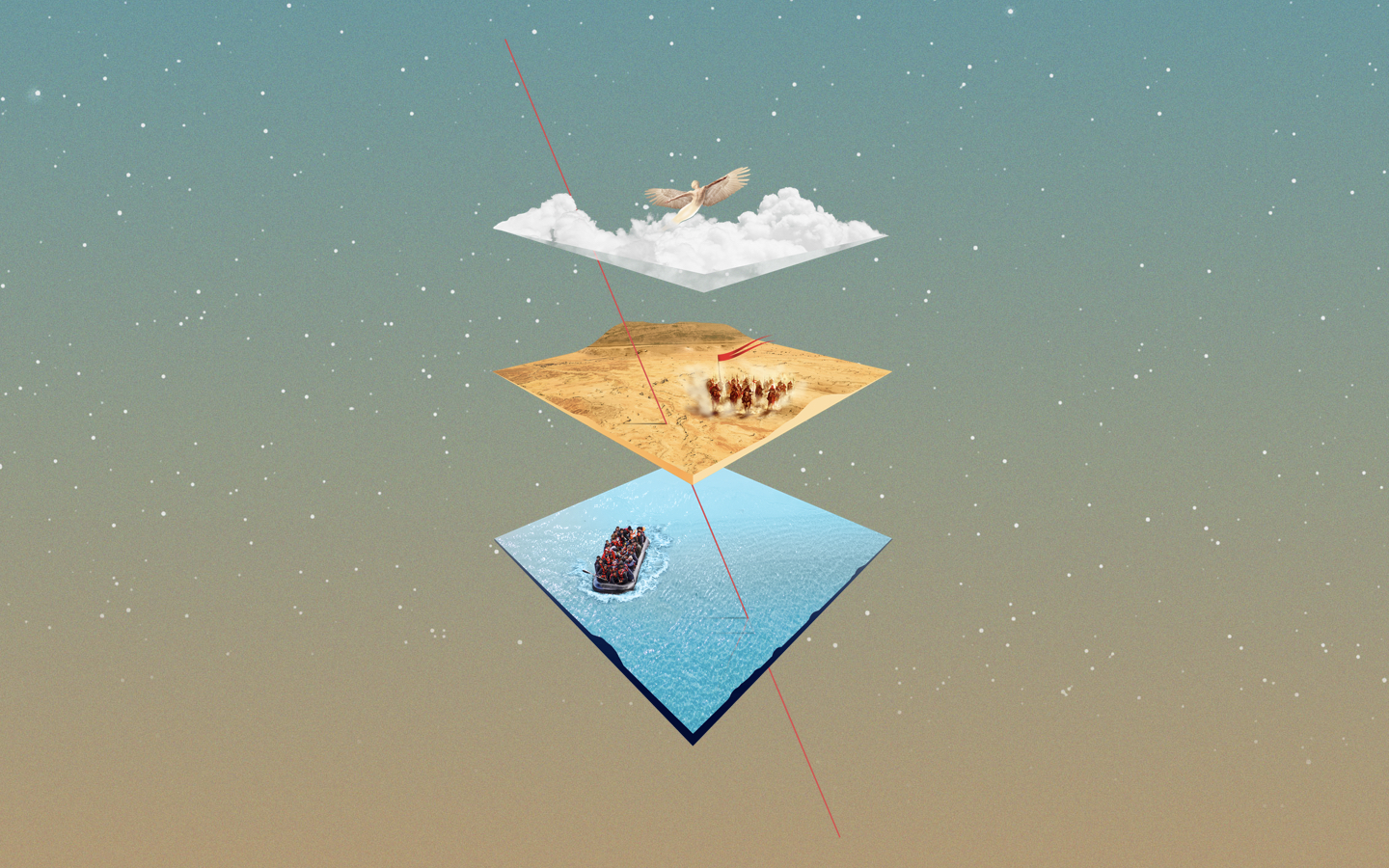 Cyprus's geographical location has always been the island's predominant blessing while at the same time also stood as its main curse. The illustration depicts the three different ways Cyprus was reached throughout the ages:
By air; via borrowed mythological references to Daedalus's flight. By land; within the boundaries of the island, depicted with references to the crusaders. By sea; when in the most recent past refugees found shelter on the island reaching Cyprus by sea. And intertwining all the above, comes a red diagonal line; that of time, to complete and transcend the physical aspect of travelling in regards to Cyprus.